Signs
Having been to a variety of places, I never get tired of odd or unusual signposts. This was the oddest I've ever seen - although it was part of the annual 'Sculpture by the Sea' art exhibition in Sydney. These signs were placed at random intervals along the coastal footpath between Bondi and Tamarama beaches and were designed to be deliberately ambiguous.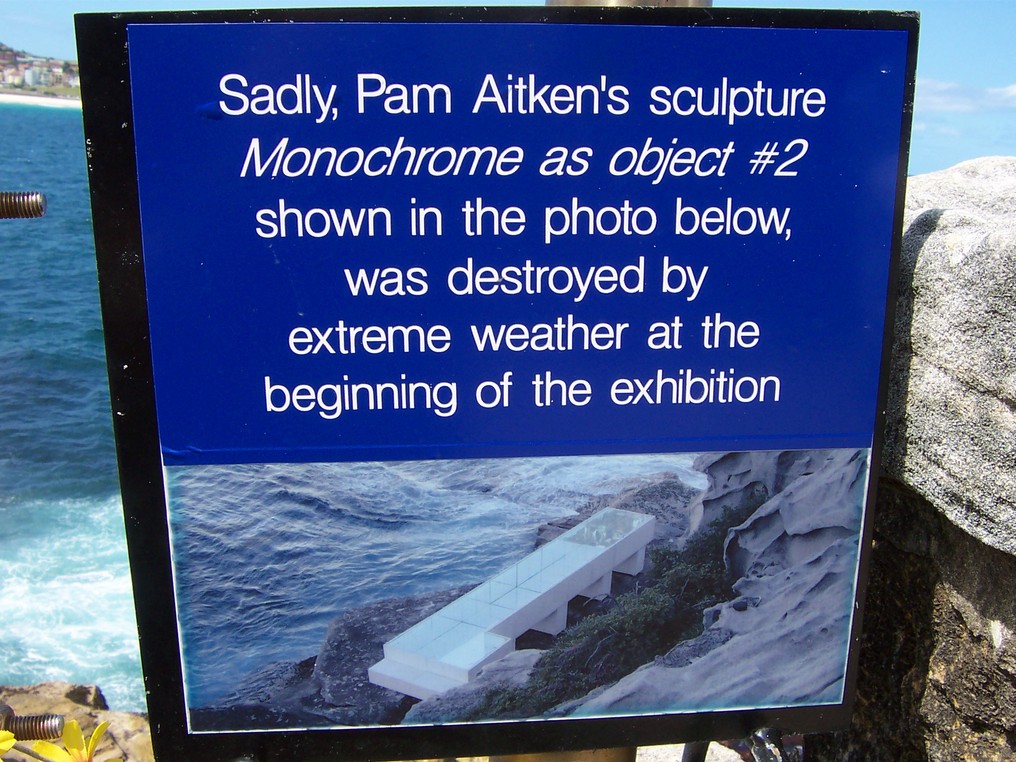 At the same exhibition - the dangers of 'installing' an art project made from (what looks like) flimsy plastic right next to the pounding waves of the Pacific Ocean. Best of luck for Monochrome as Object #3, Pam! Maybe put it in a gallery to be on the safe side, eh?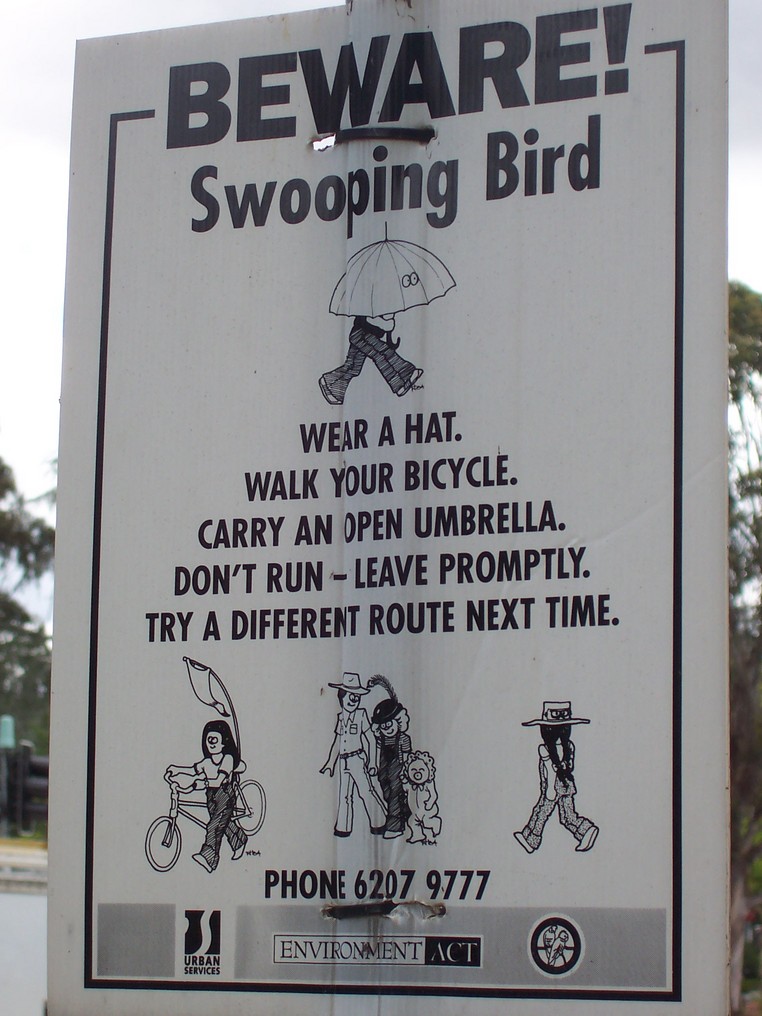 On a suburban street in Canberra - the dangers of Australian wildlife. After reading this, you can't help nervously scanning the nearby trees. It felt like dozens of beady eyes were bearing down on me - but you'll be please to know I scuttled past the sign without losing an ear to any rogue birds. Unfortunately it never specified what type of bird to look for - it may have been a ground-dwelling sparrow thing, so me covering my head with my arms and whimpering could have been pointless. If I ever go back there, I'm taking a cricket bat, just in case.
This one was brilliant - on the tiny island of Ulva, in the main bay of Stewart Island south of New Zealand, you can find this 'threatened plant'. I should say so - when the picture is bigger than the actual thing, you can call it threatened. I had a quick look around, there were no other clusters anywhere - for
Gunnera hamiltonii
, that was it. If I were a gardener, I'd dig this up as a weed and chuck it without any thought. Hence the sign, I presume.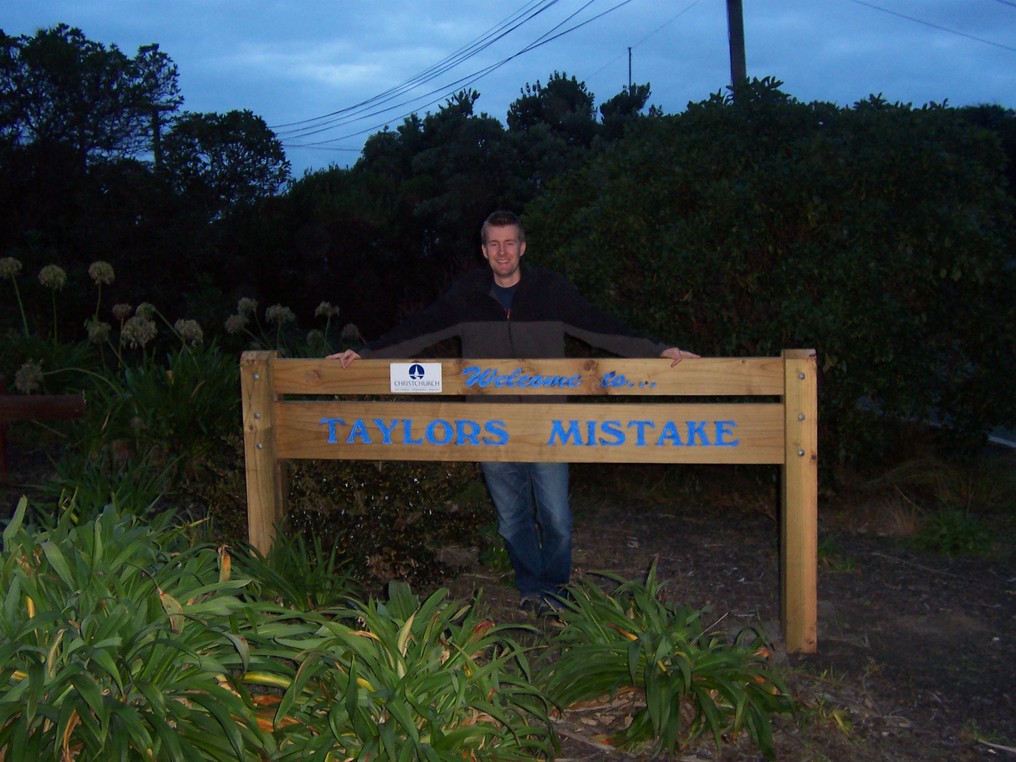 East of Christchurch is Taylor's Mistake - a surfing bay and sandy beach named after an unfortunate ship's captain who had some rock-related trouble there. Anyway, it made a good sign for a photo - and have you ever seen me with a cheesier grin? It's almost frightening.